Alloy RD1
Professional Grade Training Hardware
The Most Realistic Home Simulation Controls on the Market
High-quality rudder pedals are the easiest way to add realism to your Jay, TD, TD2, or home-built simulator. However, most low-cost pedals are more likely to give you the sense of playing a computer game rather than providing real flight training. The Alloy RD1 rudder pedals are designed to mimic exactly what you'd expect while flying.
The advanced spring system means you can apply pressure to the rudder versus only forcing rudder travel, just like in the real aircraft. For precise ground handling, the RD1s have a full range of travel and aircraft-style, differential toe brakes. The all-metal RD1 pedals use the same technology found in Redbird's professional-grade simulators making them realistic, rugged and affordable. USB connectivity ensures that the RD1s are compatible with most flight simulation software devices running Lockheed Martin Prepar3d, X-Plane, and Microsoft Flight Simulator (including Microsoft Flight Simulator 2020).
View the dimensions of the Alloy RD1 rudder pedals here.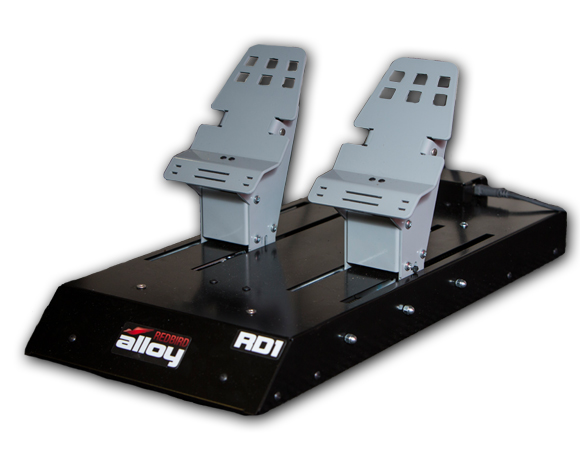 Alloy RD1

Starting at:

$599
Compatible Alloy Simulation Controllers
Sign up for Redbird news and updates.
You can unsubscribe at any time. (Privacy Policy)
Products
Product Support
Connect with Us
Redbird Flight Simulations
301 Vista Ridge Drive
Suite 300

Kyle

,

TX

78640

f: (512) 301-0770