Mission Redbird
Making aviation accessible by using modern technology and careful engineering is at the core of everything we do.
Redbird started as a familiar conversation amongst pilots: learning to fly is expensive and hard, but once mastered, few pursuits can match the life changing impacts aviation brings. At first glance, the costs and difficulties seemed intractable, but we thought our collective backgrounds in technology and passion for aviation might provide at least a few solutions. So Redbird was founded in 2006 with the simple idea that we could help make it easier for anyone to become a pilot.
When we set out to revolutionize aviation, our first goal was to build a flight simulation system that provided unheard of training value at a price every flight school could afford. The original idea was the obvious one: The best way to make a pilot feel like they are flying a real airplane is to put them in a real airplane. That led us to an aircraft boneyard south of Dallas and the original Redbird, N45480.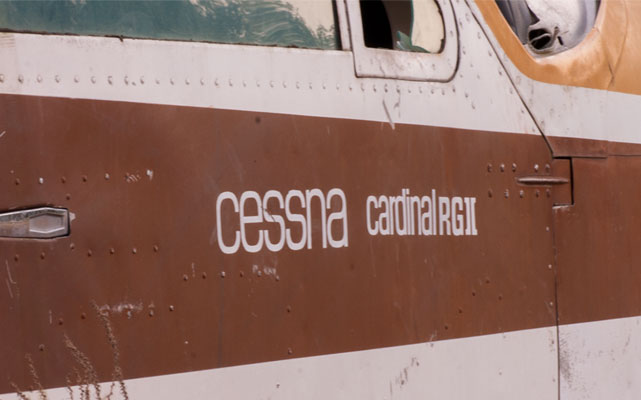 A decaying Cessna 177 Cardinal RG, we thought she was the perfect prototype. Not long into the development process we realized the idea of using an old fuselage was not as ingenious as we had once thought. So we revised our plans, and N45480 was sent back to quietly repose in the Texas sun. Although our original plans for her didn't work out, we've never forgotten the plane that was once to become the first FMX. How could we? After-all we named the company after her.
After a few more not-quite-right prototypes, we arrived at our first product, the Redbird FMX. Since then we've expanded our product line, built new companies to attack the problems of exorbitant aircraft operating costs and lackluster flight training curriculums, and we've managed to deliver over 1,200 aviation training devices to 30+ countries. We've still got a long way to go, but we're proud of the revolutionary changes our employees and customers are bringing to this industry we are all so passionate about.
---
We Believe in General Aviation
While we're firm in our capitalist views, we also know that we're part of the greater General Aviation community and we take that responsibility very seriously. Redbird collaborates with a wide range of groups across the aviation spectrum, and even some from outside aviation. From organizations that preach the gospel of flight to the uninitiated, to groups that focus on making all of us better pilots, to the industry veterans that we've all looked up to as student pilots trying to solo. These partnerships are an important key to our past and future success. They protect our right to fly, bring new pilots into the fold, and help us to provide you with better products and better access to those products. We encourage you to support these groups with your time, interest, and if you're able, money. General Aviation doesn't stand a chance without the passion, dedication, and commitment of groups like these.
Sign up for Redbird news and updates.
You can unsubscribe at any time. (Privacy Policy)
Products
Product Support
About
Tools
Connect with Us
Redbird Flight Simulations
2301 E Saint Elmo Rd.
Suite 100

Austin

,

TX

78744

f: (512) 301-0770